Introduction & Goals of the Program
The University of Texas at Austin's NASCENT Nanotechnology Center in the Cockrell School of Engineering is now offering an online Certificate in Experiential Nanotechnologies and Big Data.  Students completing the program receive 9 credit hours of graduate engineering course credit on a UT Austin transcript, and a Certificate from the Nanomanufacturing Systems Center (NASCENT). 
The program begins in the Fall, 2020 semester.  The next cohort of students will start the first course in the program on September 3, 2020.  The registration deadline for the program is August 31st, 2020.
The goals of the program are:
To teach critical thinking in interdisciplinary areas such as fabrication/metrology, and devices such as flex electronics, displays, wearables & integrated circuits;
To enable experiential learning by portable nanolabs shipped to each student – a unique feature of this program
To introduce students to big data analytics in the context of nanotechnology;
To expose students to industry trends/roadmaps.
The program consists of 3 graduate engineering courses, each with a tuition fee of $2500:
Nanofabrication and Nanomaterials (offered in the Fall semester);
Nanodevices (offered in the following Spring semester); and
Nanometrology and Big Data (offered in the following Fall semester).
We can work with students to provide all supporting documentation needed for students who have a tuition reimbursement program, or other similar program with their employers. 
Want to learn more? Sign up for a live information session webinar by clicking the following link:
https://utexas.qualtrics.com/jfe/form/SV_6KizwDnXQuupOdL 
or you may also watch a pre-recorded informational video.
Admissions Requirements, Registration & Program Cost
In order to qualify for admission to the certificate program, prospective students must:
Have an undergraduate degree in a science, engineering, or similar field.
Have maintained an undergraduate GPA of at least a 3.0 (out of 4.0).
Be able to provide a copy of your undergraduate transcript if requested.
If you do not have an undergraduate GPA of at least 3.0/4.0, you may submit a letter detailing any mitigating circumstances or factors to NanoCertificate@utexas.edu, and the program administrators will consider your application.
To complete a brief application for admission to the Certificate program, please click the button below:
https://utexas.qualtrics.com/jfe/form/SV_8doU2u6twACQwM5
Once you complete the online application, your application will be reviewed within 3-5 business days. We will then reach out to you by e-mail with additional questions, or with a link to the registration page for the first course in the certificate program ("Nanofabrication & Nanomaterials").
Overview of the Program
The Experiential Nanotechnologies & Big Data Certificate Program provides students with a meaningful introduction to leading-edge and emerging trends in nano-enabled technologies, and related data analysis skills, vitally important to today's global economy. The program is designed to enable engineers in the semiconductor & other nanotech-related industries to engage more deeply and comprehensively in their careers through online course instruction, real-time office hours, hands-on experiments, and associated computational projects.
Throughout the three-course graduate program, students are exposed to manufacturing technologies (e.g., thin film deposition, lithography, etch, and particle and contamination control) and device technologies (e.g., displays, virtual, augmented, & mixed reality ("XR"), photovoltaics, solid state memory, processors, imaging, and energy storage). Courses in the program are taught by a team of distinguished faculty internationally recognized for their research and innovation
Benefits to you:
For engineers focused on individual unit processes – gain an overview of the entire manufacturing infrastructure necessary for fabricating complete, working systems.
Earn 9 credit-hours of valuable graduate engineering credit online from a top-10 engineering school.
Stand out from your peers - gain skills better enabling you to think critically in interdisciplinary areas such as semiconductor devices, displays & XR, healthcare, and energy.
Learn concepts and problem-solving skills important for career advancement and future graduate programs.
Learn how nanoscale manufacturing technologies work together to fabricate today's cutting-edge nano-enabled devices. Gain exposure to how devices such as photovoltaics, transistors, displays solid state memory, and hard drives function.
Learn relevant sensing and metrology approaches in nanotechnology. Understand how to manage, interpret & visualize the resulting big data that comes from these sensing & metrology approaches. Understand learning algorithms & optimization techniques, and automated process control applicable to these systems.
Taught by Nanofabrication & Nanodevice Experts
This certificate program was created and is maintained by experts from the Nanomanufacturing Systems Center headquartered at UT Austin. NASCENT is an NSF-funded engineering research center created with the goal of developing novel wafer-based and roll-to-roll nanofabrication systems to enable future mobile devices. The center has fostered research collaborations with the world's leading nanofabrication companies (e.g., in the semiconductor industry), and includes world-leading faculty in nanofabrication, nanodevices, and data analytics.
Online Learning with Hands-on Lab Experience!
Each of the three courses comprising the certificate program is a semester-long course.
Students completing each course earn 3 transcripted credit hours of UT Austin engineering graduate course credit.
Courses are taught online, with recorded lectures that can be viewed at the student's convenience. Multiple online office hours are held weekly with the instructor in real time a video conferencing solution.
Students gain hands-on experience by completing several portable nanotech labs which are shipped to each student. The labs may be completed at home, and are included with the course at no additional cost.
Students gain computational & big data experience by completing computational projects accompanying the lectures and hands-on experiments.
Course Details
Course 1: Nanofabrication and Nanomaterials (3 credit hours)

Emerging trends, industry and research roadmaps, and grand challenges.
Thin film deposition via wet and dry processes.
Lithography and etch.
Particle and contamination control.
Functional nanomaterials.

Course 2: Nanodevices (3 credit hours)

Nanotechnologies for energy generation.
Nanotechnologies for energy storage and lighting.
Nanotechnologies for displays.
Nano-enabled transistors, sensors, and memory.

Course 3: Nanometrology and Big Data (3 credit hours)

Metrology techniques: microscopy (optical, AFM, SEM), inspection, critical dimension & overlay metrology.
Big Data Analytics:  industrial big data problems, statistical data analysis, process control, dynamic data analysis, predictions & process monitoring.
Nano-metrology based active process control for individual tools, and system-level fab control problems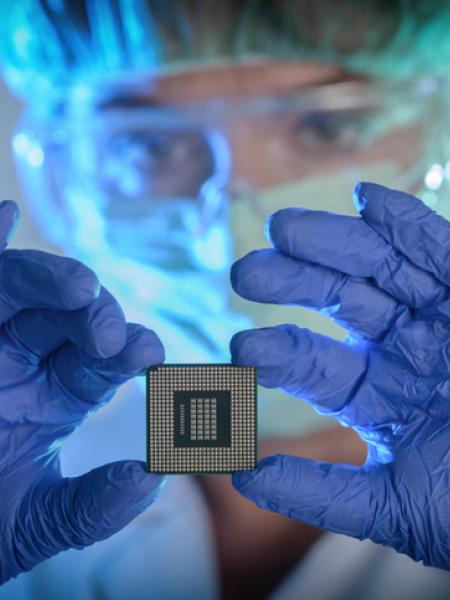 Graduate Certificate in
Experiential Nanotechnologies
&
Big Data
Apply Here!
Applications will open again early in the summer 2021.
Questions?
Please send us an Email
NASCENT
Nanomanufacturing Systems Center

The University of Texas at Austin

NanoCertificate@utexas.edu